Customer Acquisition &
Digital Onboarding
A cutting-edge solution that revolutionises lead generation, delivering high quality pre-qualified leads and quick quote functionality.
A streamlined solution that revolutionises customer onboarding. High quality leads, streamlined eKYC & efficient underwriting automated online sales or seamless integration with agents. .
Customer Service &
Retention
A trusted, hassle-free solution to resolve account queries and unsettled premiums. Providing an increase in customer retention & reduced overheads.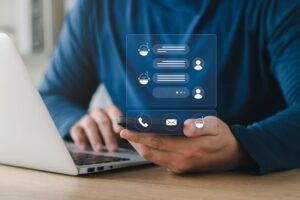 This automated solution streamlines debt collection providing debtors with various personalised payment options in a compassionate secure environment.